Your Ultimate Guide to Moving Across the Country
Posted by Sherwood Mortgage Group on 12 September 2022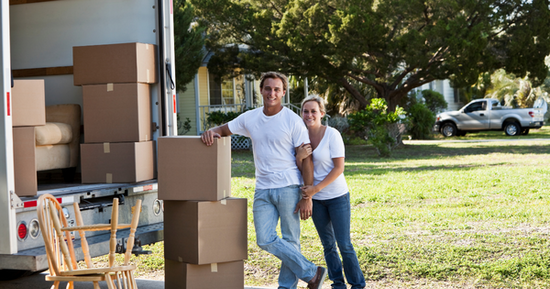 There are plenty of factors to consider before when you're considering moving across the country.
First, you'll need to decide where you want to move, why you want to move there, and if the province/city you choose will be right for your lifestyle.
Choices – Narrow Down Your Yes List and No List
Your first step should be to take stock of your lifestyle and the factors that are deal makers and deal breakers. Are you an outdoor adventure seeker, or are you someone who needs to feel the pulse of society downtown? These questions will lead you to a more specific area within a province, and they are necessary starting points.
Certain provinces have more downtown/metropolitan areas, such as Ontario, so this could be a big factor in your decision.
There are also different types of environments if you're set on settling within nature. British Columbia offers mountain-scapes and the Pacific Ocean, while Saskatchewan holds the beauty of the prairies.
Ask yourself these questions to narrow down what type of environment you need in order to feel settled, at peace, and progressing in life.

Consider - What Will You Do for Work?
If you have a job offer already, then you likely aren't wondering where you should move to as that decision has been made for you.
However, if you have the ability to work from home, or if you have the ability to settle first and then look for a job, you'll have more options and therefore more decisions to make.
For example, if you're in the film industry, British Columbia seems like a no-brainer. If you're in the world of finance, Ontario and the GTA are likely your destination.
If you are still making a decision on what line of work you want to commit yourself to, do some research on the provinces, and what each of their job markets offers to your areas of interest.

Research - Dive into Specific Regions and Cities
Once you've narrowed down the provinces that you would move to, and the job markets in each of them, you'll need to get more granular. Now, it's time to research regions and their subsequent housing markets.
Do the areas that you're looking at support not only your career and lifestyle goals but also your budget? If you're moving provinces, you should look to settle for the somewhat long term.
It's a big undertaking to relocate your life, but if you do your research and ensure that the place you choose supports your plan for the next ten or so years, you'll be in good standing.
Get Advice from a Mortgage Professional
At Sherwood Mortgage Group, we work with Canadians who are moving cities, regions, and provinces every day.
Give us a call at 1-(877)-241-6001 so we can help you work through the home buying process from beginning to end!
Author:Sherwood Mortgage Group