ALWAYS Ask these 5 Questions When Meeting with a Mortgage Broker
Posted by Sherwood Mortgage Group on 15 September 2022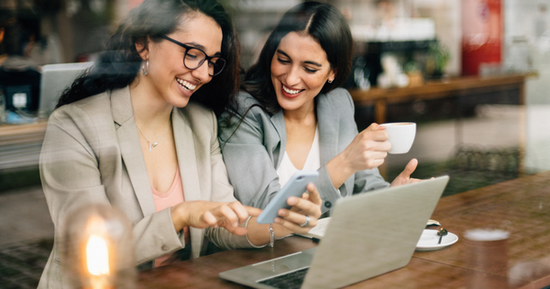 We always recommend that you ask these 5 key questions when meeting with a mortgage broker for the first time.
Whether you're preparing to contact a broker about a mortgage, or you've already started the process, you should ask:
What's the best mortgage product or loan type for me?

How much will I need for a down payment?

What documentation will I need for a mortgage loan?

How much interest will I pay on my mortgage?

Am I ready to be a homeowner?
1. What's the best mortgage product or loan type for me?
When it comes to qualifying for a mortgage, there are various kinds of mortgage products and rate types that you might be offered.
It's important that you understand the differences between things like fixed and variable rate mortgages, because they can have a big impact on your monthly payment.
Asking these basic questions will clear things up a lot, and a good mortgage agent will walk you through the answer to your inquiries with patience and without judgement!
2. How much do I have to save for a down payment?
A down payment of 10-20% is typically required when you buy a house. However, this all depends on the price of your home and other factors that your agent will outline to you.
Choosing a smaller down payment (less than 20%) will also cause you to be required to pay for private mortgage insurance.
Your down payment amount can affect a lot of aspects of your mortgage, so it's good to bring it up with a professional.
3. What documentation will I need for a mortgage loan?
There is a lot that you'll need to supply your mortgage broker when applying for a mortgage loan.
Depending on your employment, you might be required to provide additional documentation.
For example, if you're self-employed you will need to provide additional documentation to verify that you're the business owner.
Make sure to communicate anything unique about your financial situation or style of work and ask your broker what documentation you'll need to turn in!
4. How much interest will I pay on my mortgage?
If you buy a home that costs $500,000, and pay a 20% down payment of $100,000, you won't only have to pay back your mortgage of $400,000.
You will also have to pay interest on top of the loan you received. This is a "fee" your lender charges for lending you the money.
Depending on your mortgage product and rate type, you will pay more or less interest on top of your mortgage.
Asking your mortgage broker to calculate the additional interest you'll pay between different mortgage products can really help you grasp the full cost of your mortgage loan, and help make the choice more transparent.
5. Am I Ready to Be a Homeowner?
This one might seem odd, but asking a mortgage professional whether or not they think you're ready to be a homeowner is an important question to ask.
A mortgage professional, unlike your friends and family, will be able to fully understand your financial scenario and give you sound advice.
They might tell you that you should wait and save a bit longer, or that you can afford more space than what you originally expected you could afford.
Either way, they can give you the answers and confidence to pursue home ownership with your full attention and effort.
Sherwood makes the mortgage process stress free and straightforward
Reach out to the Sherwood team if you've been having questions about entering the housing market at the right time, and the process in general.
We work with first time home buyers every day, and we're ready to answer your questions! Give us a call today at 1-(877)-241-6001!
Author:Sherwood Mortgage Group