What You Didn't Know About Commercial Mortgage Rates
Posted on 6 June 2018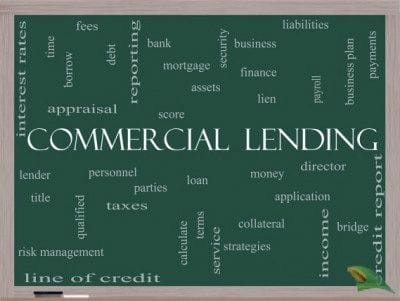 If you are thinking of buying commercial property, it may be necessary for you to apply for a mortgage loan. Many people dread this because it is tricky to find reasonable rates. Here are a few things to consider if you want to make the process easier.
This is probably the simplest yet most useful advice anyone can ever offer you. If you are looking for the best possible rate, comparing those from several lenders would be a wise idea. Even if they look pretty much the same, a difference by as little as a fraction of a point can mean more money you will pay overall.
There are many people who do not realize this, but the way that you intend to use commercial property will determine whether or not you will qualify for a more favorable rate. When owners plan to occupy the property, they are often given better rates than those who intend to rent to it. It will cost you more to rent your space to a pizza shop owner than it would for you to open your shop.
Having a credit score that is lower than ever is the best way to end up with a mortgage that has a high rate. If you can manage to get a loan at all, the rates they will charge you will be nothing short of ridiculous. To get a better rate, you should work on building your credit rating.
Here are a few ways to do that:
Pay back all old debt, even if it seems to be relatively minor.
Avoid applying for any credit around the time you are applying for a commercial mortgage or commercial financing.
Check your credit report to make sure that there are no errors and dispute any discrepancies you notice.
Once your credit starts to look a bit more favorable, the rates you were quoted will suddenly fall. Keep this in mind before you rush off to make a purchase.
When you are buying property, and you intend to use it for apartments and offices, you are usually given a better rate than you would if you were planning to open a retail location. This is because offices and apartments are considered low-risk investments. Restaurants, bars, grocery stores, and other establishments are a bit less reliable, so they are placed in the high-risk category. If you plan to have the space used for these purposes, there is no guarantee that you will be able to lock in a low rate.
One major part of buying commercial property involves applying for a mortgage loan. If you are looking to get the best possible rate, you should consider all of the information that you were provided here. While there is no guarantee it will help you get a bargain basement rate, it should certainly help you qualify for some that are more reasonable.
If working with the top ranked #1 commercial mortgage broker in Toronto is important to you be sure to contact The Sherwood Mortgage Group today.