5 Tips for Selling a House the Fastest and Easiest Way
Posted by Sherwood Mortgage Group on 5 July 2022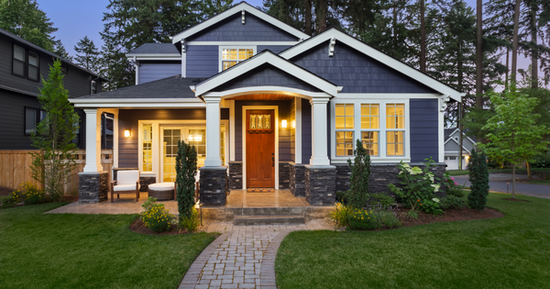 Homes were flying off the market over the course of the pandemic, but now buyers have begun to become a bit more cautious. We've but together this short guide on selling a home the easiest way in 2022, to help you stay stress free and focused on your future.
Buyers are not as worried about missing out on a home they're interested in in the current state of the Canadian housing market, but that doesn't mean it's not a good time to sell your home. If you're personal situation is requiring you to sell, and sell quickly, follow these quick simple steps!
Let's jump into it.
Work With a Highly Recommended Professional Listing Agent
Your greatest asset when trying to sell your home quickly, and more importantly for the right price, is to utilize the experience and skill of a qualified listing agent.
A seasoned listing agent should have great marketing skills and know-how to:
Price your home right

Stage your home for buyers

Help you pick the right offer

Negotiate the best deal
Make sure you do your research on this vital factor!
Clean Your Home Thoroughly!
Deep cleaning and decluttering your home is an essential step in the selling process. The slightest off smell or sign of junk will lower any potential buyers' ability to picture themselves in your home.
A proper deep cleaning and decluttering usually require less than a day, and you will reap the benefits of your hard work!
Be Proactive About Any Needed Home Repairs
If you're really looking to sell your home fast, you'll need to be handing off a finished product. This means that any issues with a leaky roof, a faulty HVAC, or plumbing and electrical issues need to be addressed before a buyer walks through your home.
If these issues are present when a potential buyer walks through your home, it may hold up the deal or scare them away completely, so taking care of this as soon as possible is best practice!
Stage Your Home Immaculately
Staging a home is so much more than just tidying and organizing. An effective home staging should effortlessly show off your home's best features. This includes the way light hits certain parts of the home due to layout, and swapping out dated pieces that will pull away from the home's charm.
You should ultimately achieve a neutral, clean look where potential buyers can envision themselves living there and calling it home.

Work With Professionals
At Sherwood, we help people through all steps of the home buying process. You'll need a place to move into, so call Sherwood at 1 - (877) - 241 - 6001 to learn about securing a mortgage for your next home!
Author:Sherwood Mortgage Group