Thinking of Buying a House in Another Province? Make Sure You Don't Make This One Mistake
Posted on 24 October 2022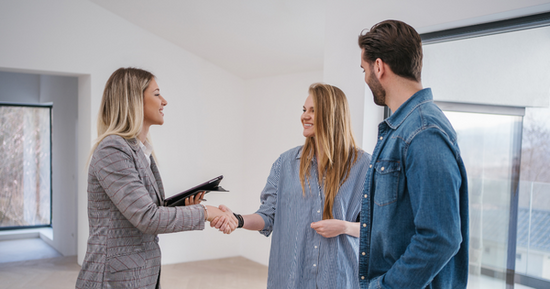 If you've been thinking about buying a house in another province, you'll want to make sure you read to the end of this post so you don't make the cardinal sin of buying a home.
We'll cover:
The Average Cost of Buying a House in Canada (in each province)

The process of Buying a House out of Province in Canada

The One Mistake You CANNOT Make When Buying a Home
Quickly, Who Can Buy a House in Canada?
Before we dive into this quick guide, we should first touch on who can buy a home and get funding from a Canadian lender.
Canada allows foreign residents to purchase homes without any hindrances in terms of the types of property they're allowed to own.
However, it should be noted that as of March 30, 2022, there is a 20% Non-Resident Speculation Tax that must be paid for non-citizens and non-permanent residents. Additionally, the minimum down payment for non-residents is 35%.
For a full list of what you'll need to provide a lender to get approved for a mortgage you can click this link and check out our guide on buying a home in Canada.
You can also call 1-(877)-241-6001 to speak with a mortgage specialist who will answer any questions you might have!
With that being said, let's dive into what you'll want to consider when buying a house in another province.
Average Cost of Buying a House in Canada
If you're open to buying a home in multiple locations across the country, you should compare the average price of a home in different provinces and markets.
For the purpose of this article, let's look at average prices by province as a whole. These statistics are courtesy of CREA.
Average Home Price in Canada by Province (As of Sept. 2022)
Ontario - $836,300

PEI - $368,800

New Brunswick - $281,900

Nova Scotia - $385,700

Newfoundland and Labrador - $285,200

Alberta - $431,651

Saskatchewan - $329,700

Manitoba - $335,488

British Columbia - $921,433

Quebec - $480,030
Buying a House out of Province
When you've done your research, identified some markets of interest, and determined your short list of where you want to set up shop for you and your family, you can begin the process of buying your home.
Narrow down your search from province, to region, to neighbourhood. After this, pick some homes and make sure you spend time thoroughly researching, viewing, and experiencing the feeling of living in an all new location.
It's important to physically spend some time in the place you're considering relocating to before actually going through with a purchase.
Buying a home out of province means a brand new start in every way for you and your family, so make sure you're ready to commit to the new lifestyle and everything else that comes with being in a different province, region, and neighbourhood.
The Home Buying Process Will Remain Generally the Same
Buying a house out of province will require the same documentation that you would typically be asked to provide to a lender anywhere else in Canada.
However, there are some small differences province to province that you should inquire about with your mortgage agent.
For example, in Alberta, you will not have to pay a land transfer tax when closing on the property you purchase.
By working with a mortgage broker like Sherwood, whose reach spans across the country, you can receive insight that will help you weigh your options and make the best decision possible for you and your family.
Make Sure You Don't Buy a Home Site Unseen
Now that we've worked through the insights of buying a home out of province, it's time to get into the cardinal sin of buying a home.
Buying a home site unseen is something that we recommend you do not do!
It might seem like an inconvenience to fly or drive to another province to view a home and experience and observe a new lifestyle, but it could save you exponentially more money down the line by being thorough.
This time and money spent researching these new provinces in real life rather than online could seem especially annoying if you wind up not viewing anything that you like, but at least in that scenario you will have saved yourself hundreds of thousands of dollars and a lot of headaches by not going forward with the purchase.
It's worth the time and money to be sure that you're making the right decision for your future, and that's why we encourage those who are looking to buy a house in another province to make sure they aren't buying sight unseen.
Spend the money and make the road trip so you can be certain that you'll love where you're moving to.
Work with a Broker that Cares AND Has National Reach
At Sherwood, we're licensed to operate and fund your home purchase in almost every province in Canada.
More importantly, we care about our clients and focus on developing a long term relationship with them. We truly want you to be settled and happy long after you make your purchase!
If you're trying to buy a home out of province, give us a call at 1-(877)-241-6001 and we will help you get approved for a mortgage that fuels your fresh start!