How to buy a house as a self employed person: a short guide for Canadian Entrepreneurs
Posted on 14 November 2022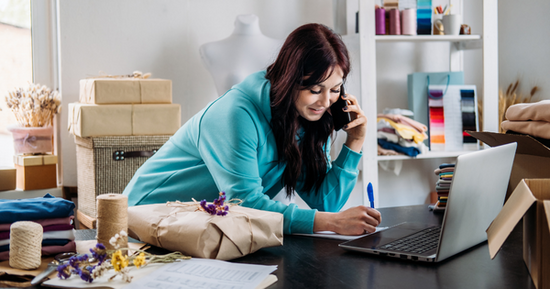 Entrepreneurs often find themselves wondering how to buy a house as a self employed person.
Most sources that provide us with information about the mortgage process are directed towards people who have regular and stable hourly or salaried income from an employer, so today we'll run through how Canadian entrepreneurs can plan to become homeowners.
At Sherwood, we have multiple mortgage products that help self employed Canadians become homeowners, and you can call us at 1-(877)-241-6001 to learn more about them!
Is the Home Buying Process Any Different for the Self Employed?
The short answer is no – however, there will be some additional paperwork that is needed in order to be approved, as well as some additional steps that entrepreneurs can take to improve their chances of being approved.
Documents That May Be Required for a Self Employed Mortgage in Canada
Financial statements about your business income

A Notice of Assessment from the past two to three years

Proof that your personal tax returns are paid

Contracts that show expected revenue for the coming years (if applicable)

A copy of your GST license or Articles of Incorporation (Proof that you are the principal owner of your business)

Verifiable Down Payment (at least 90 days of Bank Statements)
Here's What You Can Start Doing to Improve Your Chances of Approval for a Self Employed Mortgage
Due to the perceived instability that comes with being an entrepreneur, lenders can view a loan to a self-employed person as more high risk than other types of loans.
You can also get acquainted with some of the steps / documents you will be asked for by visiting our residential mortgages page.
There are a few things you can start doing now that will help you to alleviate some of the concerns that a lender may have.
Accurately and Consistently Document Your Income and Employment
First and foremost, you need to ensure that you are holding onto important tax documents for yourself and your business.
After each year, file them away in a safe place and keep them organized so they're easily accessible. This is vital not only for a mortgage application, but also for staying organized in your personal life and business.
Try to Keep Your Personal and Business Expense Statements Separate
A lender will want to know how much you're paying yourself from your business, how you're paying your taxes, how much your business is making, and how much both yourself and your business are projected to earn.
It's a good practice to separate business expenses from your personal expenses by having two separate accounts and cards for these different costs. It also will make tax season much more simple.
Lenders will want to see the paper trail for everything in your accounts, and keeping things organized will help them process your application more efficiently.
Improve Your Credit Score as a Self-Employed Worker
It's a commonly held belief that entrepreneurs are more likely to be risk takers, but you should always guard yourself from making snap decisions in your business that could negatively affect your credit score and hurt your chances of buying a house as a self-employed person.
If you've taken risks with credit in your business and have taken big hits on your credit score, it's crucial that you hunker down and begin the process of paying down your debts and improving your credit score.
Get in Touch With a Mortgage Broker That Works With Entrepreneurs Regularly
Learning how to buy a house as a self employed person can present some challenges if you're unfamiliar with the process.
If you've found yourself looking for answers about the mortgage process as a self employed person, give Sherwood a call at 1-(877)-241-6001.
We work with self employed Canadians to get them approved for a mortgage and help them become homeowners every day, and have multiple mortgage products that are available to self-employed individuals!