How to Become a Mortgage Agent in Ontario: A Quick Guide
Posted on 25 November 2022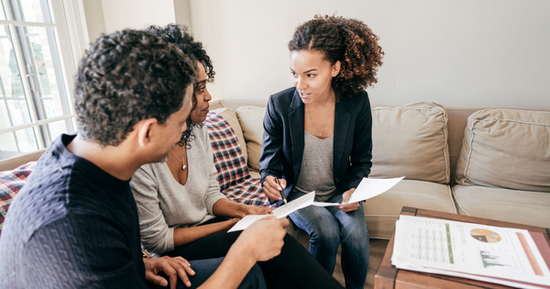 In this short guide, we'll be walking you through how to become a mortgage agent in Ontario.
If you've been wondering what career path to choose, or you're considering making a switch from your current industry, becoming a mortgage agent might be the right choice for you!
What are the Mortgage Agent Requirements in Ontario?
To become a mortgage agent in Ontario, there are a few requirements you must meet.
You:
Must be 18 years of age or older

Must be a resident of Canada

Must have a mailing address in Ontario that can receive registered mail (can't be a post office box)

Must be authorized by a Mortgage Brokerage to deal in mortgages

Must only work for one Mortgage Broker

Meet the Mortgage Agent education requirements

Must have a valid email address for the application process

All individuals acting as mortgage agents in Ontario must have a license from FSRA
You've likely already hit most of these requirements, so today we'll focus on the education requirements, and information regarding the life and benefits of being a mortgage agent.
The Benefits of Being a Mortgage Agent
As a mortgage agent, you'll have the opportunity to work independently, while also having the support of a team around you.
You'll also have the chance to make a great income once you get a grasp of the ins and outs of the world of mortgages.
Mortgage Agent vs Mortgage Broker
Before we dive into the process of becoming a mortgage agent, we should clear up a common question that people have.
Mortgage agents and mortgage brokers are two different things. In order to become a mortgage broker, you must first work as a mortgage agent for at least two years.
A mortgage agent works under the supervision of a mortgage broker, and if an agent wants to become a mortgage broker, they must undergo additional training and education.
Mortgage Agent Education Requirements
Your first step in your journey to becoming a licensed mortgage agent is to enroll in, and complete, a mortgage education program that has been approved by the Superintendent, FSRA.
Once you've completed the approved mortgage education program, you'll have up to two years to submit an application for a mortgage agent license.
You can find a list of approved mortgage education programs by clicking here!
How Hard is the Mortgage Agent Exam in Ontario?
This question is a subjective one for sure, but many agents who have passed the exam have stated that it's not the most difficult test they've ever taken.
However, there is a big difference between passing the exam, and succeeding as a licensed agent who works for a brokerage.
Most approved mortgage education programs will consist of a few assignments per week that help you prepare for the final exam.
The Mortgage Agent Final Exam
Regarding the exam itself, let's take a look at REMIC's exam breakdown.
On their site, they tell potential students that they will have 6 months to complete the course and write the exam, they'll have 3 hours to complete the final exam, and the test will consist of 50 multiple choice questions.
Mortgage Agent Salary
Mortgage agents do not typically earn a salary. Instead, they are paid via commission.
For some people, the unpredictability of not earning a regular salary might be off putting, but for others it might be exactly what they dream of.
According to Indeed, the average mortgage agent income (updated on October 31, 2022) is $71,541.
Need Guidance? Reach Out to Sherwood Mortgage Group
Our team is built on the efforts of people just like you who went through the exact same process to become mortgage agents.
If you're looking for more information about becoming a mortgage agent, or if you're a licensed mortgage agent looking for a new home, give us a call at 1-(877)-241-6001!