Canada Housing Crisis: Here's How Ontario's Government Will Fix The Province's Most Pressing Issue
Posted on 22 November 2022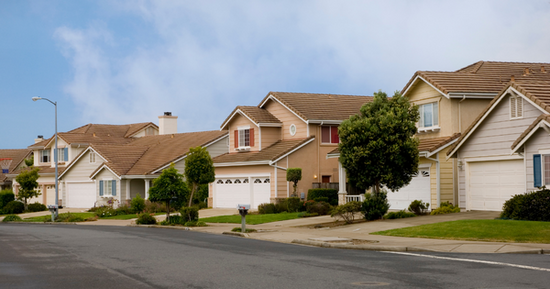 Canada Housing Crisis has become a trending search over the past year.
Everyday we hear about how difficult the environment is becoming for future generations to own a home, but Ontario's government has made some aggressive moves to combat these looming concerns.
Ontario Provincial Government Makes 3 Aggressive Moves
Queens Park has chosen to tackle the issue of housing affordability and address the Canada housing crisis by pursuing the following:
Raising the foreign home buyer tax to 25%

Giving mayors the power to veto council votes that slow down housing development approvals

Overriding Municipal Zoning Laws and Allowing up to 3 Units per Residential Lot
Additionally Taxing Foreign Investment in Canada (Ontario)
This move is something that both the federal, and provincial governments had sought to use as a tool to create affordability in the housing market and fix the Canada housing crisis.
On October 25th, the provincial government decided to get more aggressive though, and bumped the foreign home buyer tax amount from 20% to 25%.
The provincial government had already raised this tax from 15%- 20% in March of 2022, but they've decided to become even more offensive in their plan of attack.
This action will hope to hold off foreign investment and make the housing market more tame for native Ontario residents.
Newly Endowed Strong Mayor Powers
Doug Ford's provincial government pushed to give mayors in cities like Ottawa and Toronto more power to attack the issue of housing shortages.
These "strong mayor powers" include the ability to veto and override certain council votes that might clog up the approval process for creating new housing units.
Some political figures have argued that these new powers will do nothing to solve the issue of housing though.
Toronto's Mayor Will Use Newly Granted Powers to Address Housing Issue
However, newly re-elected mayor of Toronto John Tory, stated that he would use these strong powers to attack the housing issue and increase Toronto's housing supply.
In his first press conference after winning re-election he stated:
"This is a fundamental change to City Hall and how our government has operated," he said. "And it is all to ensure that we cut through what has too often been an approval quagmire for people that are seeking to build housing and get new homes approved as quickly as possible."
Overriding Zoning By Law in Toronto
This latest announcement in the fight against Ontario's housing crisis is music to developers ears.
The provincial government announced in their October 25th address that in certain scenarios they will allow local zoning laws to be overridden. This means that residential properties will now be allowed to have 3 units on their lot.
Allowing homeowners and developers to add additional units to their properties could be the most aggressive move yet by Queen's Park, and it's welcome news to those looking to maximize their properties long term value.
More importantly, it could wind up being a turning point in refueling Ontario's housing supply, and meeting the target of 1.5 million new housing units in the next 10 years.
Let Sherwood Help You Build, Expand, or Buy Your Next Home
Do you think Ontario's moves will help to address the Canada housing crisis? Let us know your thoughts!
Whether you're looking to buy an existing home, or take advantage of these new aggressive moves from the provincial government, Sherwood can help you secure the perfect mortgage product for your next move.
Our suite of mortgage products include construction mortgages, HELOCs, residential mortgages, and commercial mortgages from the best lenders in Ontario.
Give us a call at 1-(877)-241-6001 to get started today!