Buying Rental Property: The 4 Important Qualities You Need to Research BEFORE Buying
Posted on 10 March 2023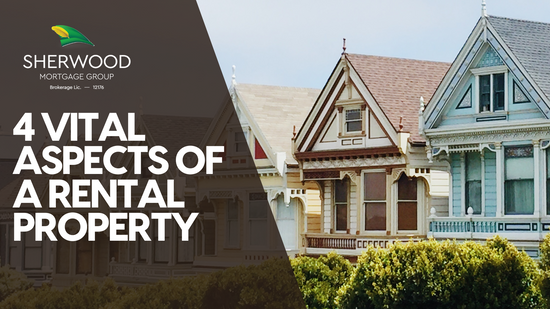 If you're interested in buying rental property, it's crucial that price isn't the only factor you take into consideration.
The four aspects that you need to research before buying rental property are:
Neighborhood (Location, Location, Location)

Property Taxes

Amenities Near the Home

Number of Listings/Vacancies in the Area
Location Matters Most
As most people are aware, location is the first and most crucial rule of real estate.
When it comes to buying a rental property, the neighbourhood you purchase the home in will have a big effect on the home's long term value, and the tenants you attract.
If you can't fathom responding to calls from authorities who are shutting down yet another party, don't purchase a home close to a university.
However, if you're built to deal with those possibilities, then that might be a great fit!
All in all, buying a rental property in a neighbourhood that will attract the right tenants and lifestyles that you'll be able to manage and serve effectively is a great rule of thumb.
Look Up Property Taxes
Property taxes will range in price by province, city, and neighbourhood across the country. It's important to collect and compare this information before buying a rental property though.
If property taxes are too high, it could make the cash flow that your property creates dismal compared to a different property with a better property tax rate in a different location.
Getting in touch with your realtor about property tax rates on your prospective properties is a great method to weigh the pros and cons of each rental property.
What Are the Nearby Amenities?
Will your tenants be able to easily and quickly get to grocery stores, shopping centres, gyms, and health care facilities?
All of these features can make a rental property more appealing to a potential tenant.
Some people never leave certain areas because they love the fact that they can walk to the library or to their favourite coffee shop, so researching the available nearby amenities is important.
Being able to tell a potential tenant about your rental property's nearby amenities is also a great way to make it more appealing during a showing!
A lot of Listings in a Single Area is a Red Flag
When you're doing your online research on potential rental properties, you should be cognizant of how many listings there are in a particular neighbourhood.
If there are a lot of listings at one time in a single neighbourhood, that could be a red flag.
Remember, if there are a lot of vacancies in the neighbourhood you're looking to buy a rental property in, it means that the demand is low, and you won't be able to ask for as much rent from a tenant.
The reason for vacancies could range from rising crime rates to lost job opportunities, so make sure to dig in and uncover this valuable information.
Most Importantly, Put Yourself in Your Tenant's Shoes
When you're buying a rental property, simply put yourself in the shoes of your potential tenant.
Is the area safe enough and would you live there peacefully?

Does it have quality schools that you would feel comfortable enrolling your children at?

Is it close enough to the amenities that you and others value?

Is the rental property in a place that will still be attractive 10 years from now?
Put yourself in a position to look at your rental property from more than just a financial perspective.
Making your decisions from a human perspective will yield the greatest results – at least that's what we believe when we're serving our clients at Sherwood Mortgage Group!
Sherwood is Your Resource When Buying Rental Property
At Sherwood Mortgage Group, we help our clients get funding for their rental properties from the best lenders in Canada.
We'll help you get set up for long term success by understanding who you are and what your investment property goals are, so give us a call at 1-(877)-241-6001 to get started!